---
The Chevy Equinox financing options available to each driver around Mt. Pocono, PA, are far more flexible than you might imagine. When you begin connecting with our advisors at Ray Price Chevrolet, the end goal is always to help you land the ideal financing structure. To achieve this goal, we offer various online and in-person resources. We also can adjust the financing terms of any agreement to better accommodate your budget and personal preferences.
We hope to eventually speak with you about your Equinox financing options. For now, though, check out this overview citing some of the most popular financing plans and tools we provide! 
---
Buy or Lease the Chevy Equinox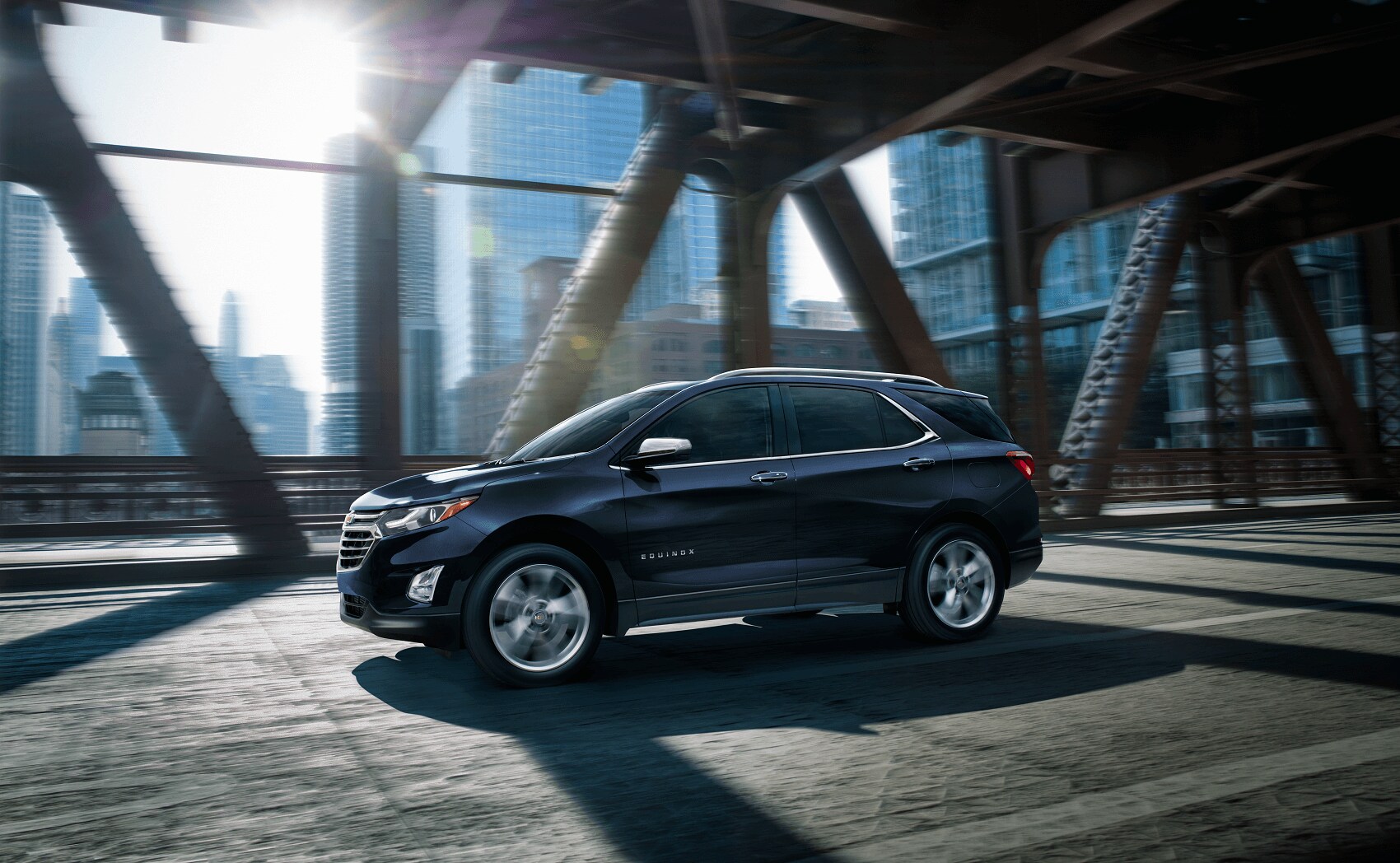 One of the very first decisions you have to make when considering the financial structure for your Chevrolet Equinox is buying vs. leasing. Each of these options have their own merit and our advisors will be happy to build a specific plan either way.
If you're set on driving the Equinox for 100,000 miles or more, go for the buying route. This way, you will eventually pay off the SUV and can enjoy it for as long as you'd like.
If you're always intrigued by the latest models Chevy debuts each year, leasing might make more sense. With leasing, you rent the model for an extended period of time, typically a few years, before returning it to us. Because leasing is focused on the short-term, you can always drive a new Chevy every few years. It doesn't always have to be the Equinox, either. You can lease the Equinox now before moving to any other Chevrolet at lease-end!

---
Financing Plans Catered to Your Needs
You can directly message one of our financing advisors online or come and speak with them in person. Either way, their job is to learn about your lifestyle before building the right financial structure for your Chevy Equinox.
Their expertise is also going to be handy if you want to secure a loan or begin building up your credit score to guarantee more favorable loan rates. They'll stay by your side throughout the entire process, too.
Online Financing Tools
If you're eager to begin the financing process, using our online tools is a great way to get started. The pre-approval form gives us a better idea of your situation. By filling out some standard questions, our advisors can begin planning the right financing structure for your Chevrolet Equinox.
We have other helpful tools for building your budget, too. The trade-in calculator estimates the trade-in worth of your current vehicle, while the payment estimator gives you some sense of the monthly payments for your favorite Equinox trim level! 
---
Build Your Chevrolet Equinox Financing Plan near Mt. Pocono, PA
When the time comes to build your Equinox financing plan, look to us at Ray Price Chevrolet. We've got your back, whether you want to secure a loan or develop a leasing plan. Our online tools are a great way to get started, yet you can also speak directly with one of our advisors.